Certified Car Maintenance & Service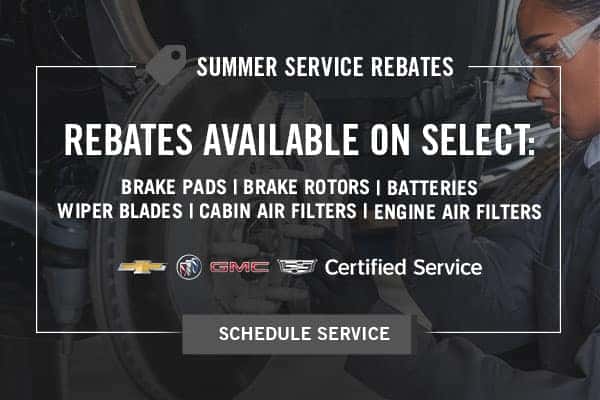 Car Repair and Maintenance Special Offers
We offer competitive prices on popular vehicle services such as tire replacements, brake inspections, and oil changes.
Car Maintenance in Estero
Tire Replacements at Our Car Repair Shop
Whether you drive a new or pre-owned Chevrolet vehicle, your tires are what get you moving on Bonita Springs area roads. That's why it's so important to make sure they're in working shape. Our auto repair shop, located conveniently near Fort Myers, has everything you need to fix your tires or replace them with a better option!
Find Tires
Need an Oil Change at Our Auto Service Center?
Our car repair and maintenance specialists are more than happy to take care of your oil change speedily. Whether you need conventional oil or a full synthetic option, you're in good hands when you get car maintenance at Estero Bay Chevrolet. Just make sure you bring in your Chevy car, truck, or SUV at recommended service intervals to ensure that your model stays in optimal condition!
Learn More
Multi-Point Vehicle Inspection and Auto Service
With your Multi-Point Vehicle Inspection, you get a thorough assessment of your vehicle by the Certified Service experts. So protect yourself and your automotive investment with a comprehensive vehicle inspection at your Estero Bay Chevrolet Dealer today.
The Multi-Point Vehicle Inspection form uses a simple color-coded key to assess maintenance terms:
Red indicates items that need immediate attention.
Yellow indicates items that should be addressed in the near future.
Green indicates no items to address.
Hearing Brake Noises at Cape Coral Stops?
What's more important than being able to start your vehicle? Stopping your vehicle safely and with time to spare at Naples traffic lights. That's why our Estero car maintenance services also include thorough brake repairs and inspections. If you need to get your rotors or brake pads changed, you're going to want to get them looked at by the service technicians at our car maintenance center.
Learn More
Our Car Repair Shop Handles All Battery Trouble
Is your Chevy truck not starting on Lehigh Acres roads? A faulty battery might be the cause of all your problems. So bring in your vehicle to our auto service center and let our service technicians troubleshoot the issue. Our car maintenance and repairmen will inspect your Chevy, diagnose the issue, and take appropriate action.
Learn More
Contact Service
Service: (239) 366-4608
Parts: (239) 908-2600
10640 Chevrolet Way, Estero, FL 33928